Pretty much what it says.
I shall be active once again in the upcoming days (after Xmas), so be ready!

Oh, and yes, Kai will once more become my center role, for
now
. His profile, deck, and other such things will be updated shortly.
Update:
There will also be a new ranking usage, as you can see from the stars.
A few random thoughts....
What if Kai was female?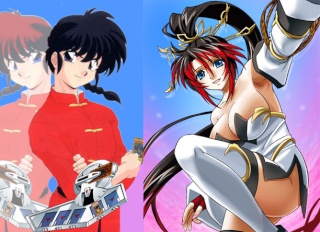 Kai Blackdragoon is the perverted and joking duelist of the fanon GX/5D universe, though his personality is more pitched in the GX verse. He amuses himself (and the world) by flirting with most of the females, and generally putting a stopper on most angsty things ("Dude, emo-boy say what?") Yet, what if he was a girl? Kairi Blackdragoon, one that is a very much red-streaked pony-tailed
woman
. One that is rather
bouncy
. Cue teh epic lulz and chaos.
What would happen if Haruhi met Fayt?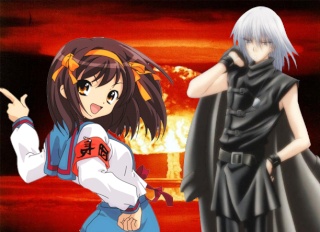 Unstoppable force meets an immovable object.
A bit of lulz is lulzy!